Your use of you're is only surpassed by their way of using the apostrophes they're going to find there. Or something.
Jeez, that impromptu sentence had so much room for mistakes that would've bitten me in the ass.
There's sorts of spelling or grammar mistakes that are more than just a pet peeve for some people, especially the ones that I hinted at.
I'm not beyond making them, and I am always annoyed at myself. I guess that my spelling is influenced a lot by how what I type sounds in my head, and what seems to be the most common spelling of what I hear.
I know the differences between to, two and too. Or once and ones.
Or the various things I used in the first sentence.
I will still occasionally mistype them and I won't always catch them.
I'm ok with that. I'm ok with it slipping into mails and chats and instant messaging. It happens. But sometimes it riles me up. When it's stuff that should be checked before sending/publishing anyway. Or when the person making the mistake is also being VERY stupid contentwise. Or when the spelling mistake totally changes the content of what is being said in a very obvious and or dumb way. Or when I don't like the person making the mistake, I'm only human after all. ;-)
Back to apostrophes. You might have spotted the word in the title of this post.
Deppenapostroph literally translates to  moron's apostrophe. Yes, we Germans are all about subtlety and politeness. You might know the term as greengrocer's apostrophe.
In German, plural and genitives are kinda tricky. Some words get -en at the end, some get an -s, some words get an -e and the word is even changed further.
For genitives we usually just add an s to the end of the name or noun.  Sometimes an -es NO apostrophe.
So Oliver's hair translates to German is Olivers Haare
The dog's bone is der Knochen des Hundes or des Hundes Knochen
For plural genitive things can get weird. the dogs' bone  is der Hunde Knochen.
Now what if we have a word that natively ends with an s? 
What's the English singular genitive of octopus? The octopus' arm? the octopuses arm?
Confusing here and there. That's a situation an apostrophe might be acceptable in German genitives: Des Oktopus' Arm.
English being widespread in Germany and the use of anglicisms being very common has lead people to abuse apostrophes in plural, genitive or genitive plural forms. They put them sometimes before, sometimes after the s at the end of a word when there's in fact NEVER an apostrophe there.
We usually do use apostrophes for some contractions, though. Is there = gibt es can be contracted to gibt's. There's other expressions that applies to, but please don't use it in anything official.
Finally two specific pet peeves of mine: People of a certain region in Germany tend to mispell the noun Haken or the verb abhaken.
They turn it into Hacken or hacken.
A Haken is a hook of sorts. Or a checkmark.
Abhaken can be ticking off items, or putting something (mentally) aside, letting a matter rest.
The noun Hacken is the plural of either of these
:

A heel, or a pickaxe or a similar too.
The verb abhacken means to chop something off.
So yes, that really grinds my gears.
Second pet peeve:
Someone I know kept using the word threat instead of thread in a Forum we both frequented. A German Forum, back then the software it was built on wasn't fully translated, so it even said thread everywhere, it had become a common word. Occasionally the word threat was even more fitting, but that wasn't the point. I don't usually mind if people make spelling mistakes, but it got on my nerves after a while. So I gently (really) educated him on the matter, pointed out the change in meaning between thread and threat to hopefully act as sort of a mnemonic.
The reply I got was: "Yeah thanks. I don't care, people know what I mean."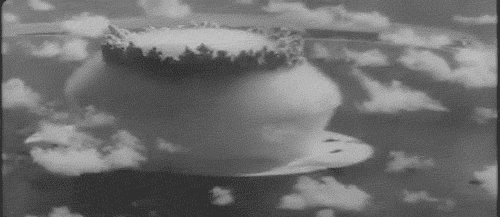 He was the type to also chop things off instead of putting matters to rest.
Conclusion: I don't mind if people make mistakes. I don't even always correct them, because it's usually not the point of anything. But I like language too much to not be affected if they just say things like "I don't care" or "It doesn't matter".